The Dog Walkers, A Great Way to Help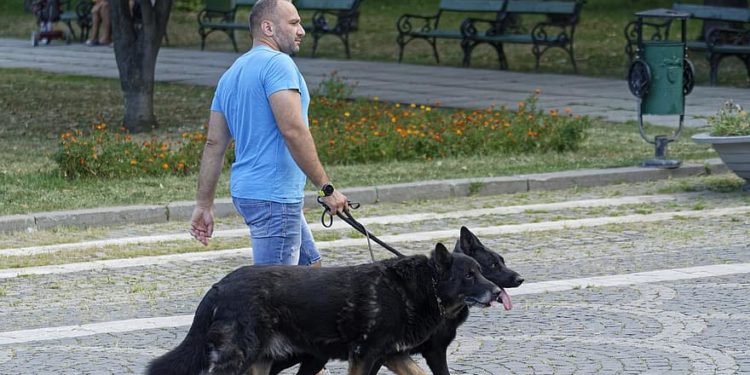 When we think about volunteering and activities which we can do to help others, usually we think about giving up our time to work in a charity shop, traveling around the world to help those most in need and offering support to the elderly, but there are millions of volunteers who are doing essential jobs which so many of us may never notice.
We are doing a series on these men and women, who are doing amazing jobs to help out so many in society and for our very first focus, we are going to take a look at the dog walkers, those who give up their time to take dogs out for a walk, providing a huge range of benefits to pet owners.
The Need For Walkers
There are many reasons why someone may need to use the support of a dog walker. For example it may be that an elderly man can no longer walk his dog because of health concerns or mobility issues. It could be that someone has gone through a divorce and now struggles to find the time to take their dog for as many walks as they need to, or in many cases we see volunteers working with kennels or animal rescue centers to help give those dogs the best treatment and care by taking them out for a daily walk.
Caring
The fact of the matter is that so many dogs require daily walks in order to maintain both their physical and mental health and this is why it is such a key part of their day. Those who are kind enough to give up their time to walking the dogs are people who love animals and who are more than happy to donate their time, love and attention, to making sure that the dogs get well looked after. It is of course not just the pet which will benefit from this, the owner of the dog will also be incredibly grateful and having someone walk their dog will certainly help them out a lot.
Easy Volunteering
We put this in the category of easy volunteering and that makes it a great entry point for anyone who wishes to volunteer more. Once you have made the commitment to give up your time, taking a dog for a walk is something which requires very little skill, and as long as you are physically fit enough this is something which you will find helps a great deal, and doesn't take too much from you.
If you do want t get started with volunteering then this could be the perfect route through which to do it. This will teach you about the benefits of volunteering and it is also the first step to being comfortable with doing a selfless act in order to benefit others, in this case of course you will be benefiting both the dog and the owner, a win-win situation.