Diamond Environmental Services – Where Your Money Will Go On your Outdoors Wedding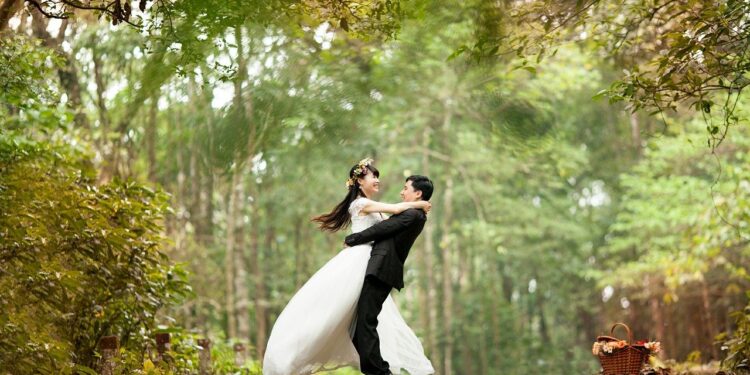 Given the current climate there are many couples who are looking to host their wedding outdoors. Now many will suggest that an outdoors wedding is cheaper than one indoors because you are not paying the costs of hall rentals or spending money at the hotel. Whilst this is true to some extent, the reality is that both indoor and outdoor weddings can be done on a big or a small budget.
Now when you are having an outdoor wedding some of the costs are the same and some are different, so let's take a look at the extra costs which this type of wedding will incur, that an indoors wedding wouldn't.
Portable Loos
One thing you are likely to need if you are having an outdoor wedding is some quality portable loos, not those festival style ones, guests would not enjoy that! And so companies like Diamond Environmental Services offer outdoor toilets which are portable and which can be delivered on site and removed the following day. Essential, albeit costly.
Marquee
An outdoor wedding is all well and good but without a marquee or a tent, they are essentially an open air rave with fancier clothes. And so you are going to need a large installation like this where your guests can enjoy their time and where they will be able to eat, drink and be merry. This is of course something which an indoor wedding doesn't require, and it is likely to be one of the biggest expenses of the wedding. Despite this however it is an absolutely essential part of any outdoor wedding.
Flooring
If you don't want your guests shoes getting muddy, or even for them to run the risk of slipping over then it makes sense to add some flooring to that marquee. What you may also find is that wherever you rent the outdoor space, there is a requirement to put flooring down in order to protect the ground. Depending on the size of the marquee, this could certainly come at quite a cost to you, so it is something which is absolutely worth bearing in mind.
The Space
Depending on where you ant your outdoors wedding to take place you will have to either rent or get permission to use a certain patch of land. This is something which there is no getting away form and unless you happen to have an enormous space outside of your very own property, then it is a cost which you will just have to take on. Naturally there would be no wedding if you have no space to play with, which of course makes this an absolutely essential cost.
As to whether or not an outdoor wedding is cheaper than an indoor one, this remains to be seen as there are cheap and expensive ways of doing each. When it comes to the outdoor version however, you can expect some different costs for various aspects of the wedding.