Why study an MBA online?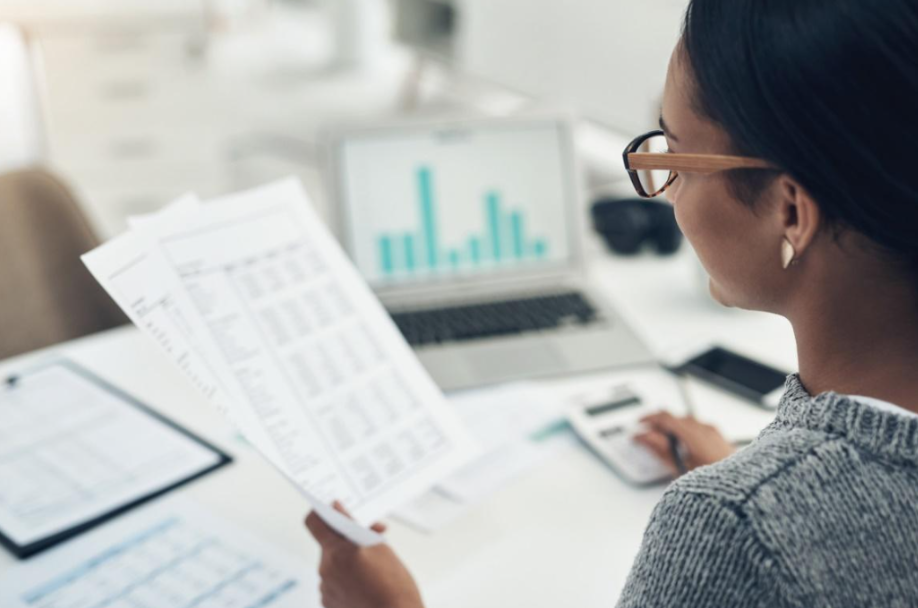 A Master's of Business Administration (MBA) degree is a postgraduate degree that teaches you essential business practices. Accredited MBA programs and business schools prepare you for senior management positions in business by exposing you to all aspects of the industry, such as accounting, finance, marketing and human resources. In contrast to other postgraduate courses that provide additional specialization in a specific field, an MBA degree is interdisciplinary, drawing on psychology, sociology, economics, accounting and finance.
An MBA requires a significant time and financial investment. Because of the competitive nature of the MBA provider market, prospective MBA students should consider independent accreditations and programs. This will reveal whether the courses meet international standards.
An MBA program focuses on developing leadership skills and learning business principles. However, MBAs provide much more for most students: a stronger professional network, access to job opportunities and a higher salary. Some of these advantages become apparent sooner than others. Accepted students in highly ranked programs have almost immediate access to seasoned staff who can assist them in making connections. In addition, they can expect a significant pay increase upon graduation.
Skills learned
Recruiters value the core MBA skills you'll learn and develop. In addition, they believe that specialized master's programs adequately prepare students to succeed in their organizations. So, what skills will you learn during your MBA program, and why are they so important to employers?
Communication

– It is always necessary to be able to relay information and convey ideas successfully. An MBA involves giving numerous presentations, conducting case studies and analyzing current events. Communicating in class entails expressing opinions, networking with peers and faculty, persuading others and working in groups. All of this contributes to becoming a better communicator and decision maker, and companies want to hire people who can communicate effectively. 

Data analytics

– Data and analytics can help a company predict consumer behavior, calculate the ROI of marketing efforts or new technology investments, identify market trends and improve decision making. However, businesses often face difficulties in gathering and utilizing data. The problem used to be obtaining data, but that is no longer an issue. We all have data – a lot of data. The question now is, what will we do with it? And how do we use data to determine what's going on? Finally, how do we make good decisions using data? An MBA teaches you how to collect data, analyze it and turn it into actionable insights.

Leadership

– Every organization requires a leader who can motivate and inspire employees. These people bring out the best in others and, as a result, can meet their company's business needs and objectives. According to a recent study, 98% of employees who work for good leaders are motivated to do their best. 
A good leader begins with a vision and inspires their team to work toward a common goal. They accomplish this by focusing on people's strengths, creating a collaborative environment, encouraging the generation of ideas and improving their team's abilities through workplace training. Although not every business leader has an MBA, having MBA skills will allow you to easily ride the ups and downs of the ever-changing business world.
Strategic thinking

– The ability to assess economic trends and identify impending threats and opportunities is advantageous in business. Organizational leaders who have honed their ability to see into the future can devise the most effective action plans. This means they can analyze market forces and change their business to remain competitive. 
Critical thinking skills and the ability to strategize are two essential components that enable business leaders to draw the correct conclusions. Leaders develop and implement business strategies by analyzing facts and figures, which is another essential MBA skill that contributes to workplace value.
Versatility

– As you juggle a heavy workload, social engagements and professional commitments while

pursuing an MBA

, you'll learn the art of time management. After one or two years of wearing multiple hats, versatility and flexibility will feel second nature. After graduation, the ability to take on various responsibilities and quickly transition from one activity to another will be just as important. You'll frequently have to manage multiple projects while remaining as adaptable as possible when problems arise and plans deviate. This is important regardless of

the career path you choose

.

Risk management

– Assessing risk is vital for making business decisions and propelling progress. No organization can afford to stand still. An MBA can help you gain the risk management skills you need to help your company navigate periods of rapid growth and continuous development.
While it's useful to know what skills you'll learn when pursuing an MBA, the real question is why should you complete this program online?
Why online?
Online learning has transformed education in schools and businesses by allowing students and employees to learn at their own pace in a relaxed environment. Online learning will play a significant role in transmitting learning materials in the future of education. Here are some of the reasons why online learning may be more effective than in-person training:
Learn at your own pace

– Students enrolled in online learning courses with multimedia content learn five times more than students enrolled in traditional face-to-face classes. Students can work at their own pace because online courses give them complete control over their studies. 
In online classes, students work faster and absorb more information than they would otherwise. They can move more quickly through familiar parts of the course and slow down for areas that require more time.
Stick with it

– Many offline courses struggle to keep students engaged throughout the course. This is not the case with eLearning, according to the Research Institute of America. In contrast, online courses have increased student retention rates from 25% to 60%. It has been suggested that this increase is due to more engaging multimedia content, greater control over how students absorb the material and a lower likelihood of classes conflicting with other commitments.

Time-saving

– Many students are discouraged by the time commitment required to enroll in a face-to-face course. This typically includes the time spent traveling to and from classes and waiting for instructors and other students. According to an online learning report, eLearning takes 40-60% less time than traditional classroom learning. 
It's also worth noting that most online study options allow students to divide their time on the course however they see fit. They don't need to devote significant amounts of time to the course; instead, it will suffice if they can set aside half an hour each day during their lunch break.
Better communication lines

– Because online learning is more flexible than traditional education methods, it is possible to communicate with instructors. These communication processes are made more accessible by technology, which includes live chat, email and phone conversations. You can also get feedback from a college professor or participate in a Q&A session. What a fun way to network!

Tailored to your lifestyle

– Online learning allows you to personalize your learning environment. You can learn while commuting, at home or at a friend's house. You can even set up your ideal classroom and complete your homework assignments. Eliminating irrelevant distractions common in a traditional learning environment will help you focus on your academic goals.

More inclusive

– Learners have some degree of anonymity when they are online, as discriminating factors, age, dress, physical appearance, disabilities, race and gender are largely absent. Instead, the emphasis is clearly on the discussion's content and the individual's ability to respond to and contribute to the material at hand thoughtfully and intelligently.

Better resources

– An online class can easily include distinguished guest experts or students from other institutions. Furthermore, today's students have access to resources and materials that can be found anywhere on the planet. 
An instructor can create an online resource section with links to scholarly articles, institutions and other materials relevant to the course topic that students can use for research, extension or in-depth analysis of course content.
Conclusion
These are just a few reasons why 90 percent of students believe online learning is on par with or better than traditional classroom instruction. While this alternative to conventional education is not for everyone, it is still a convenient option with endless options for students worldwide.
An excellent course engages you, builds knowledge and consolidates your understanding by working with your brain. At its best, online learning is as good as traditional classroom learning, with the added benefits of greater flexibility and participation. In addition, it teaches you the skills you need to be self-sufficient and learn more effectively.